Unveiling a World of Vintage and Checkered Treasures: 
Immerse yourself in the vibrant world of Moroccan Berber rugs at BerberStuff. As pioneers in providing checkered Moroccan rugs since 2020, we have delivered thousands of unique and one-of-a-kind items worldwide. Explore our stunning collection of vintage rugs in various colors and sizes to elevate your home decor to new heights.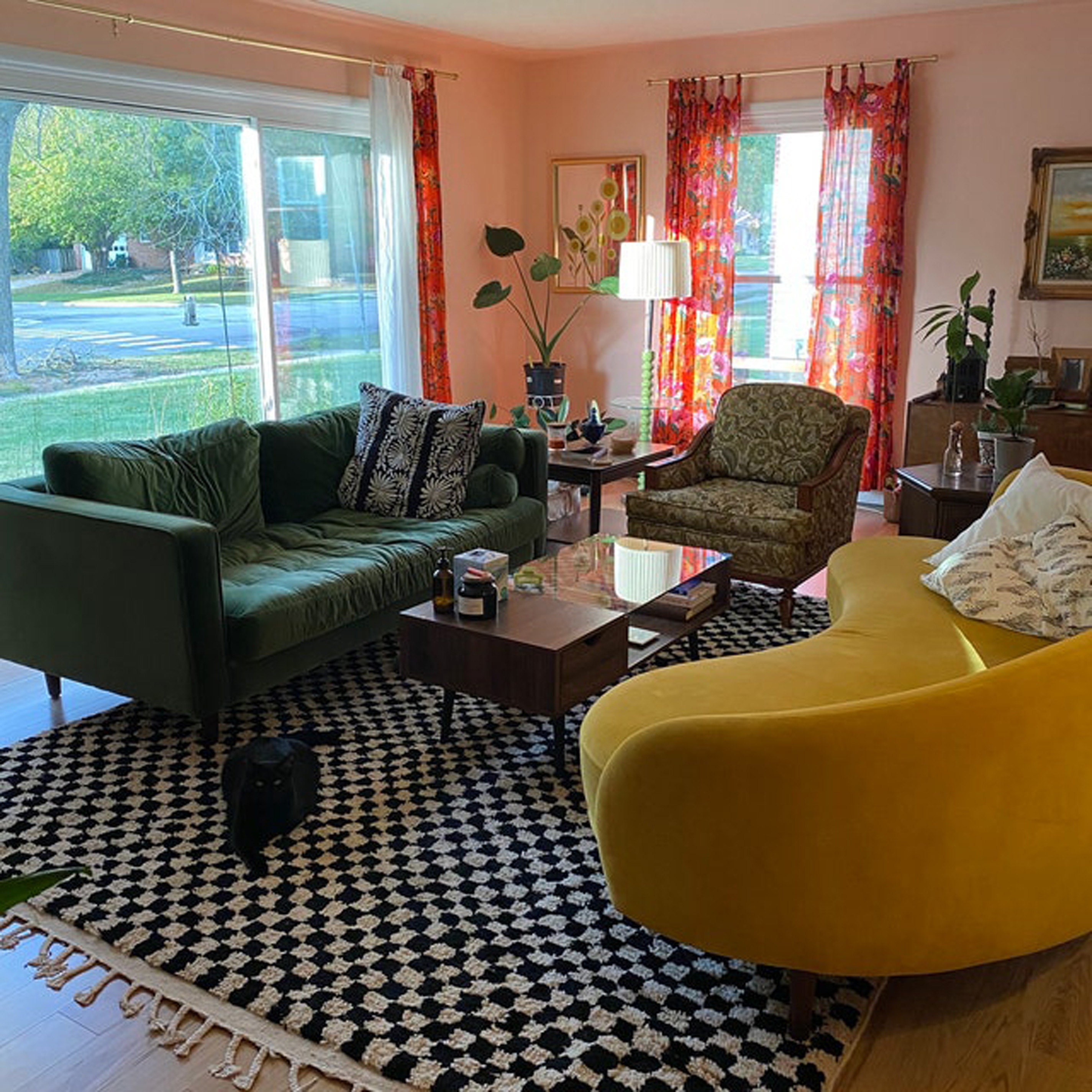 Introduction:  Welcome to BerberStuff, your ultimate destination for authentic Moroccan Berber rugs. With our exclusive selection of vintage and checkered designs, we invite you to experience the timeless beauty and cultural richness of these exquisitely handcrafted treasures. As the first provider of checkered Moroccan Berber rugs in 2020, we take pride in delivering exceptional quality and unmatched customer satisfaction. Unveiling the Charm of Moroccan Berber.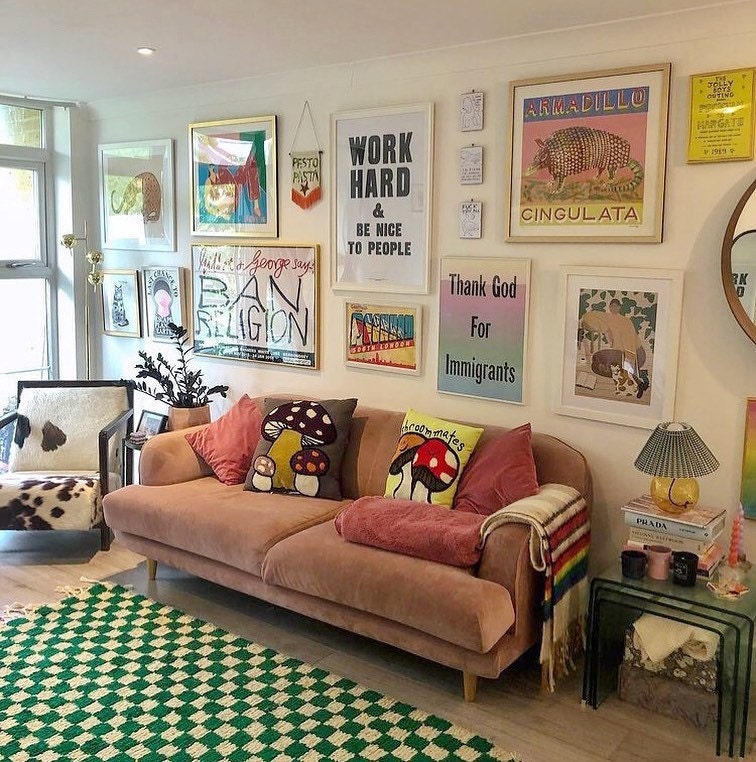 Rugs:
 Moroccan Berber rugs have long been celebrated for their exceptional craftsmanship and captivating aesthetics. These masterpieces are meticulously hand-woven by talented artisans from the Berber tribes of Morocco, who infuse their rich cultural heritage and centuries-old techniques into each creation.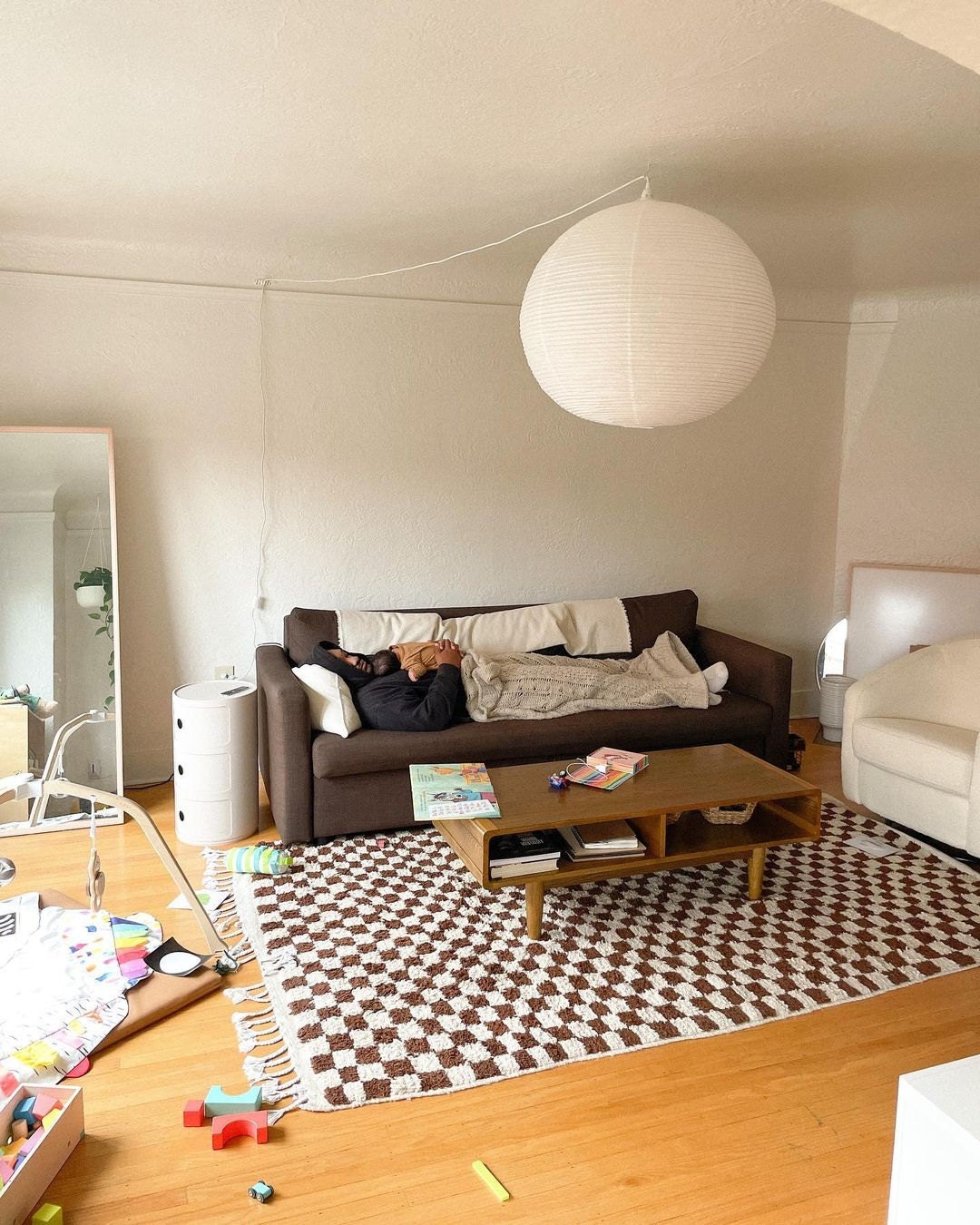 Checkered Moroccan Berber Rugs: A Contemporary Twist on Tradition:
At BerberStuff, we recognized the timeless appeal of checkered patterns and introduced them to Moroccan Berber rugs. Our checkered designs seamlessly blend traditional weaving techniques with contemporary elements, creating a visually striking and modern aesthetic that complements any interior space. With a range of patterns, including classic checkerboard, herringbone, and diamond motifs, our checkered rugs add a bold statement to your home decor. 
Exploring the Vintage Magic: 
In addition to our checkered collection, we also specialize in sourcing and curating a wide array of vintage Moroccan Berber rugs. Each vintage piece tells a unique story and showcases the skilled artistry of generations past. From vibrant tribal symbols to mesmerizing geometric patterns, these rugs exude a sense of history and authenticity, adding character and charm to any room. 
Poufs:
 In addition to our remarkable collection of vintage and checkered rugs, BerberStuff also offers a captivating selection of checkered poufs to complement your home decor. These stylish and versatile pieces are crafted with the same attention to detail and cultural significance as our rugs. Our checkered poufs feature intricate patterns and vivid colors that harmonize perfectly with our rug collection, creating a cohesive and inviting ambiance in any room. Whether used as additional seating, a footrest, or an accent piece, our checkered poufs add a touch of Moroccan flair and comfort to your living space. Explore our range of checkered poufs and discover the perfect combination of style and functionality for your home.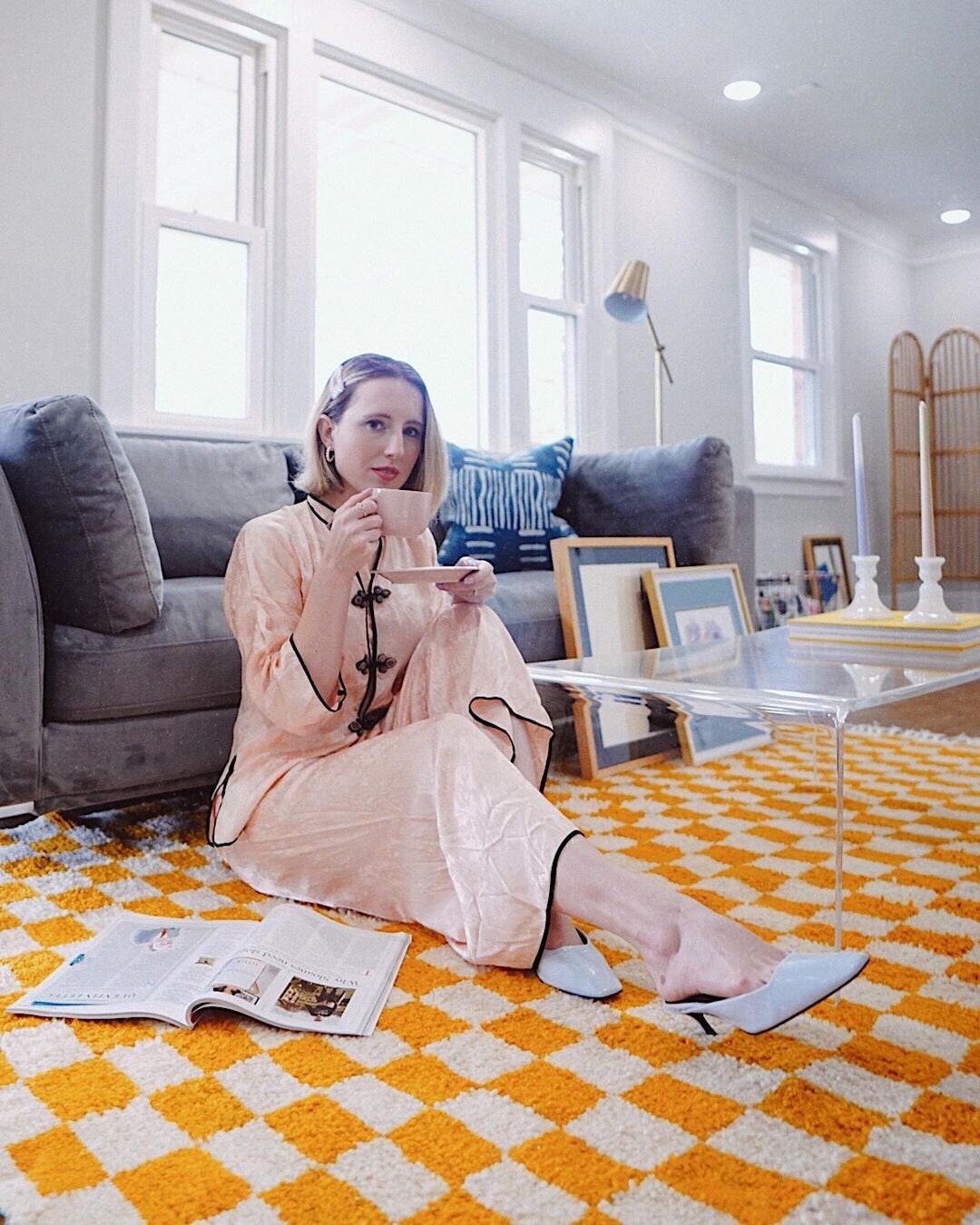 Unparalleled Variety: Colors and Sizes to Suit Every Taste: 
We understand that every space is unique, and personal style varies from person to person. That's why we offer a diverse range of colors and sizes in our Moroccan Berber rug collection. Our best-selling checkered rugs come in a palette of rich and vibrant hues such as deep red, royal blue, golden yellow, and earthy neutrals. Whether you desire a bold centerpiece or a subtle accent piece, our collection has the perfect rug to meet your needs.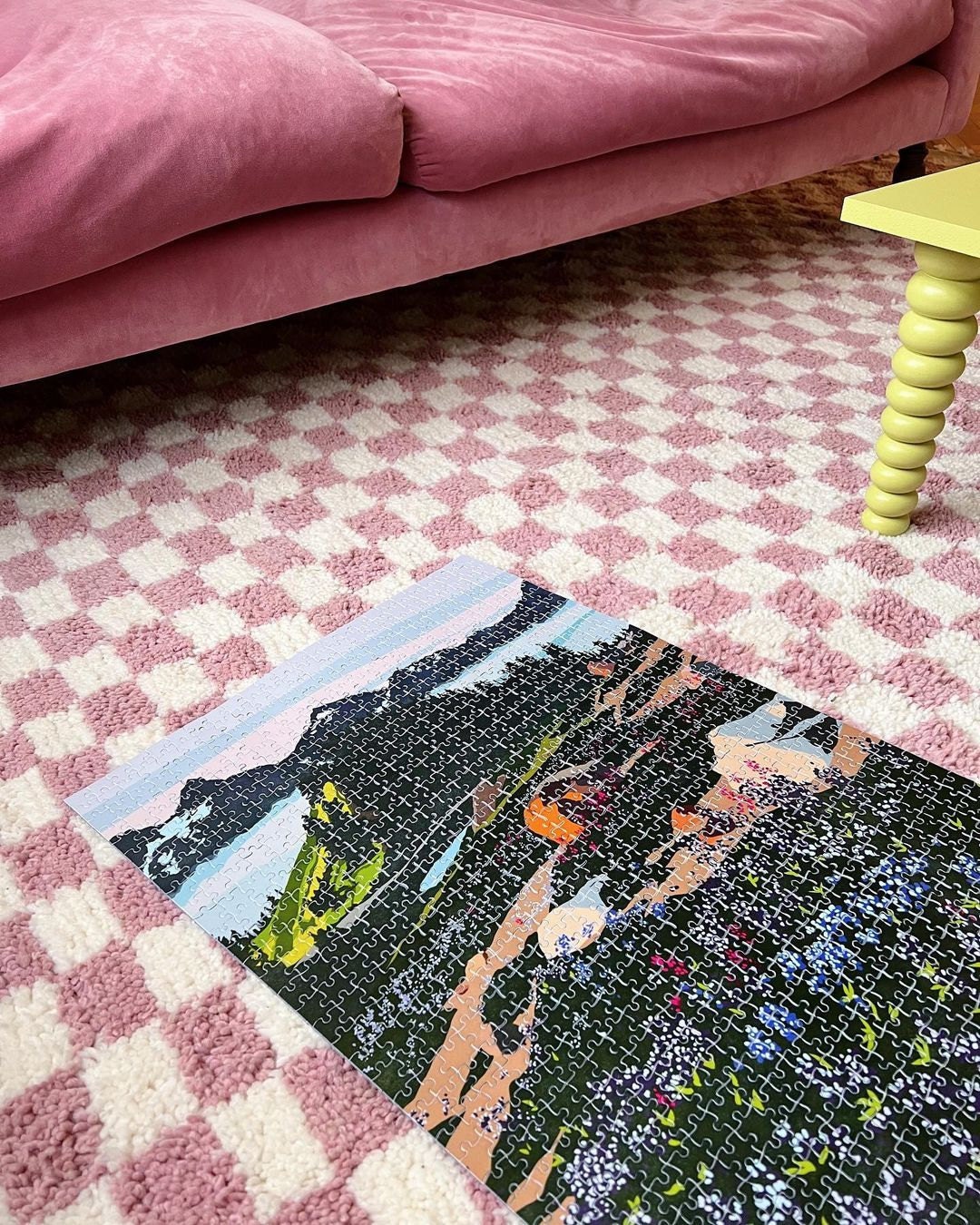 Immerse Yourself in Quality:
At BerberStuff, we are committed to providing unrivaled quality. Each rug in our collection undergoes rigorous inspection to ensure it meets our stringent standards of craftsmanship and durability. We source our rugs directly from local artisans, ensuring fair trade practices and supporting sustainable communities.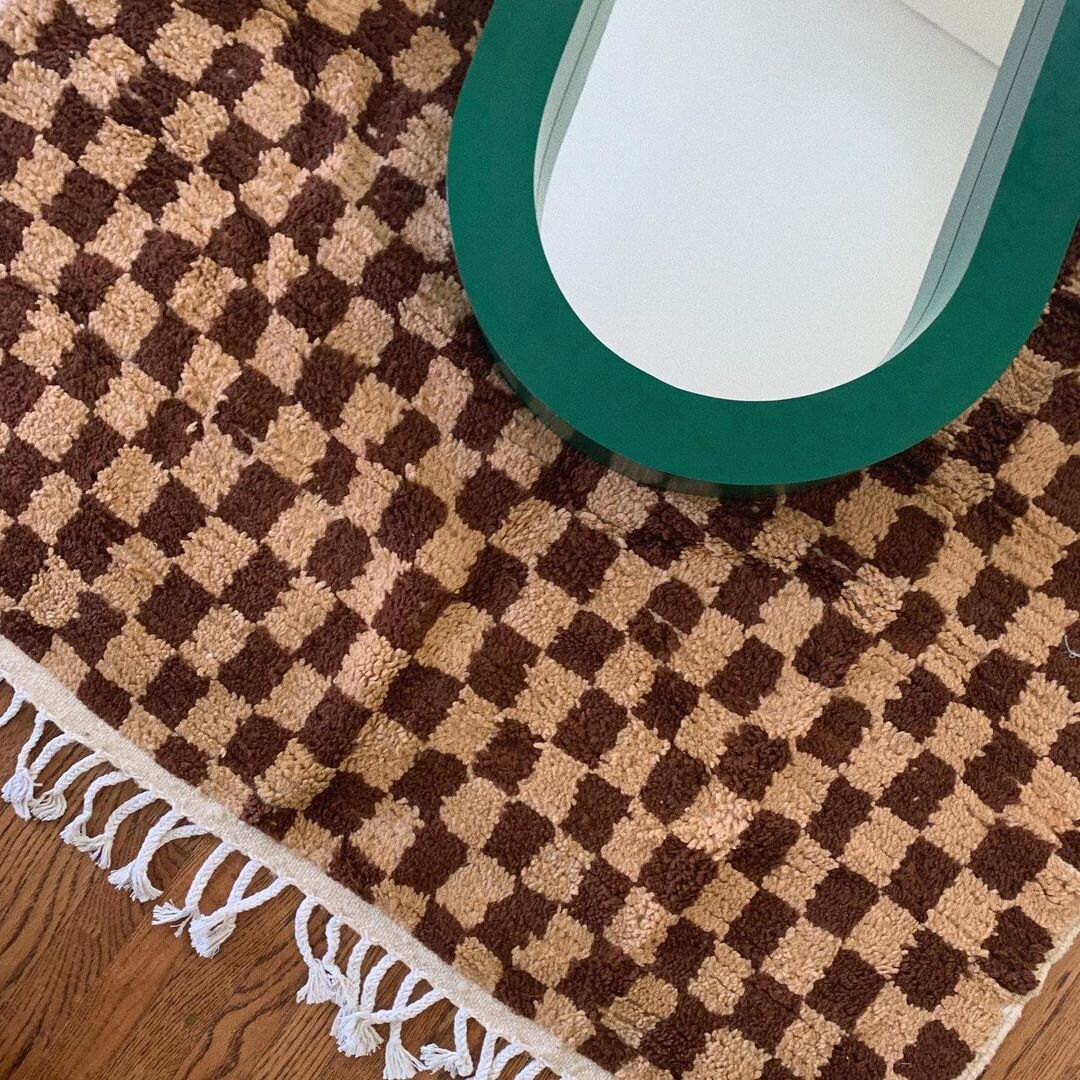 Transform Your Space with Moroccan Berber Rugs:
Adding a Moroccan Berber rug to your home decor is more than just an aesthetic choice; it's an invitation to embrace a rich cultural heritage and celebrate the artistry of traditional craftsmanship. Whether you're seeking a statement piece or a subtle touch of elegance, our vintage and checkered rugs will transform your space into a captivating oasis that reflects your unique style.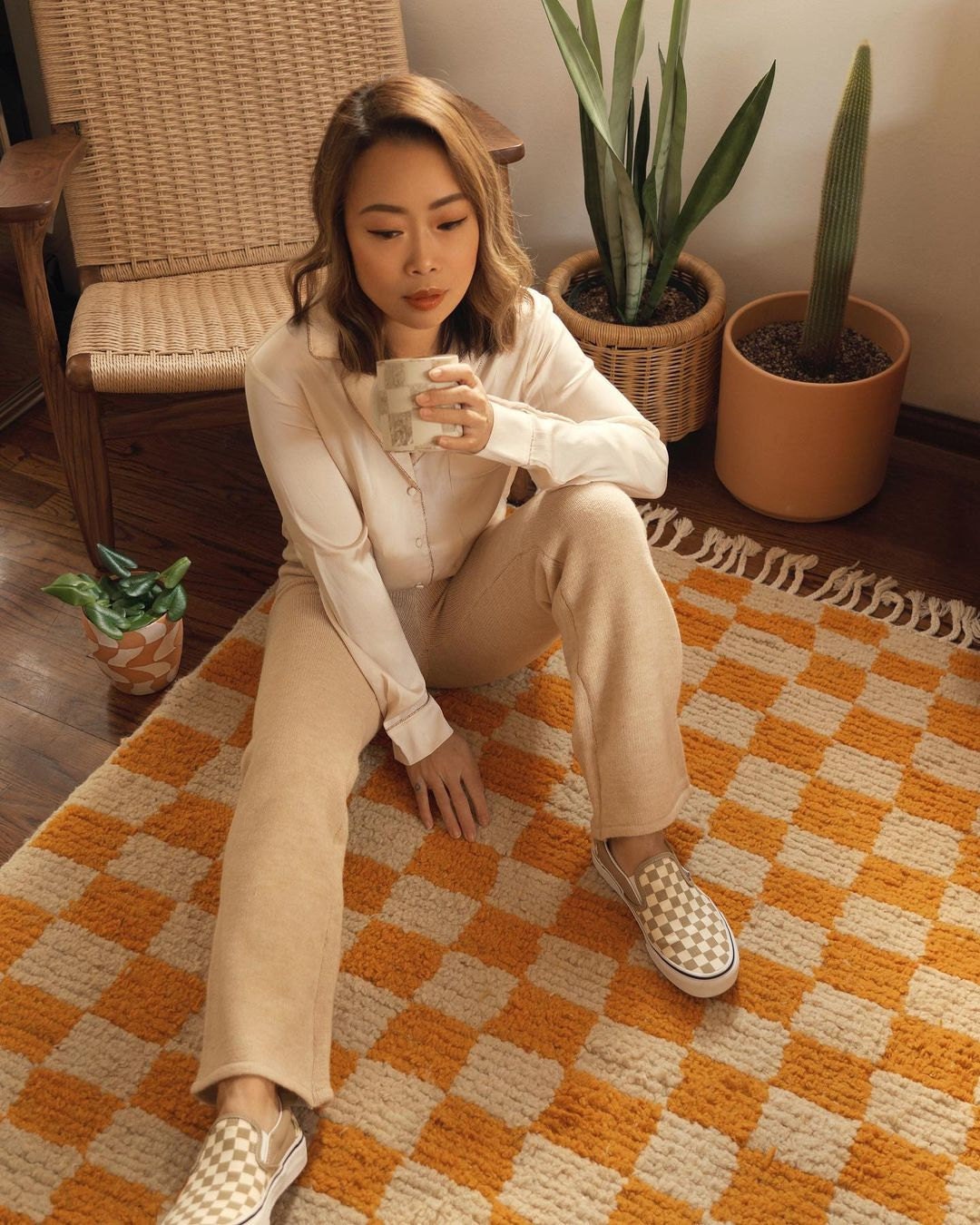 Shop with Confidence:
As a trusted provider of Moroccan Berber rugs, we offer a seamless online shopping experience. Visit our website and explore our extensive collection, read customer reviews, and choose the perfect rug that speaks to you. With secure payment options and worldwide shipping, we make it easy for you to bring the magic of Moroccan Berber rugs to your doorstep.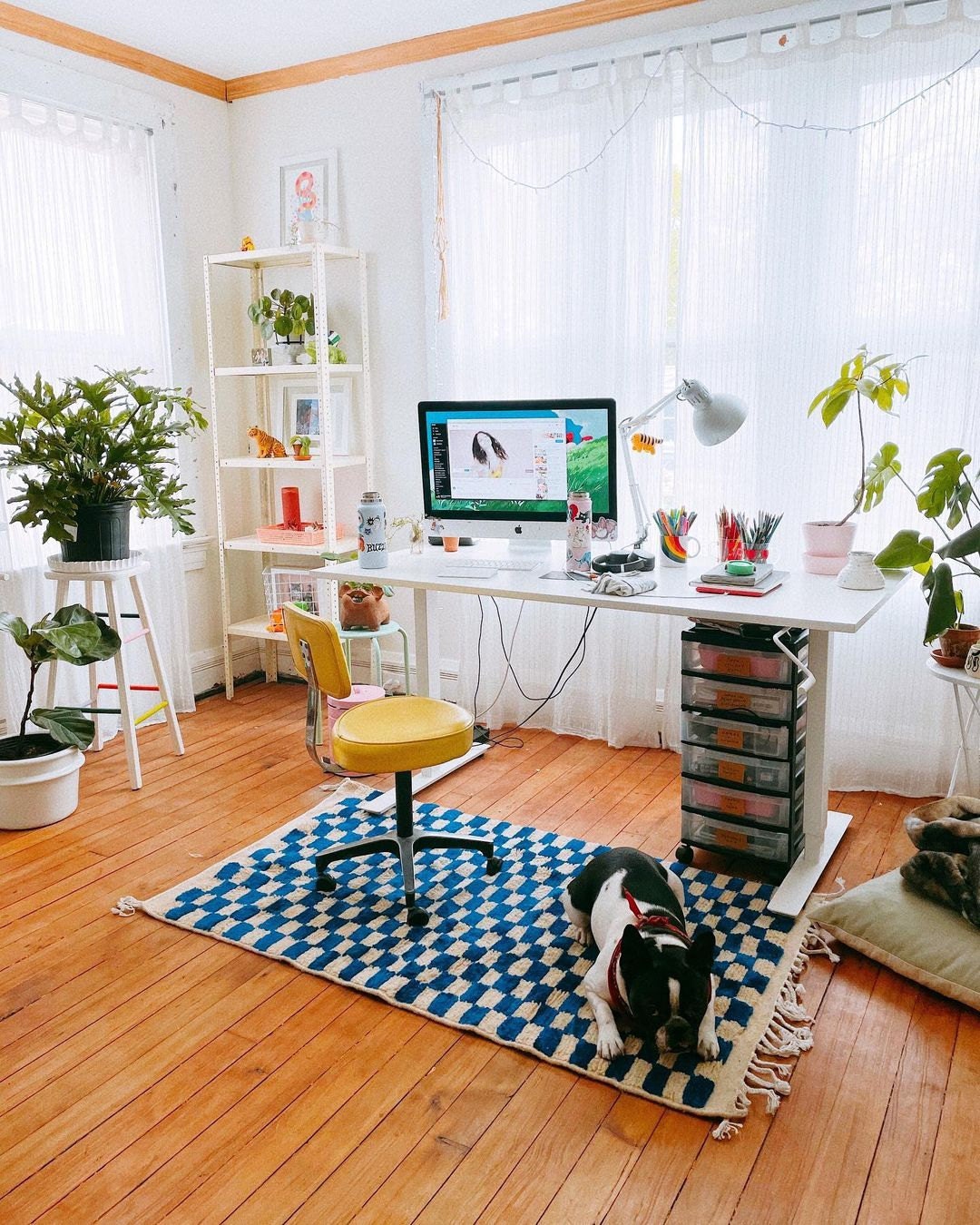 Conclusion:
Embrace the enchantment of Moroccan Berber rugs with BerberStuff, your premier source for checkered and vintage treasures. Experience the fusion of traditional artistry and contemporary design as you immerse yourself in the rich tapestry of Moroccan culture and craftsmanship. Elevate your home decor to new heights with our stunning collection of vintage and checkered rugs, available in a variety of captivating colors and sizes. Discover the perfect rug that resonates with your style and be captivated by the timeless beauty that only Moroccan Berber rugs can bring. Shop with BerberStuff today and embark on a journey of elegance, heritage, and unmatched quality. Transform your space and let the allure of Moroccan Berber rugs weave their magic into your home.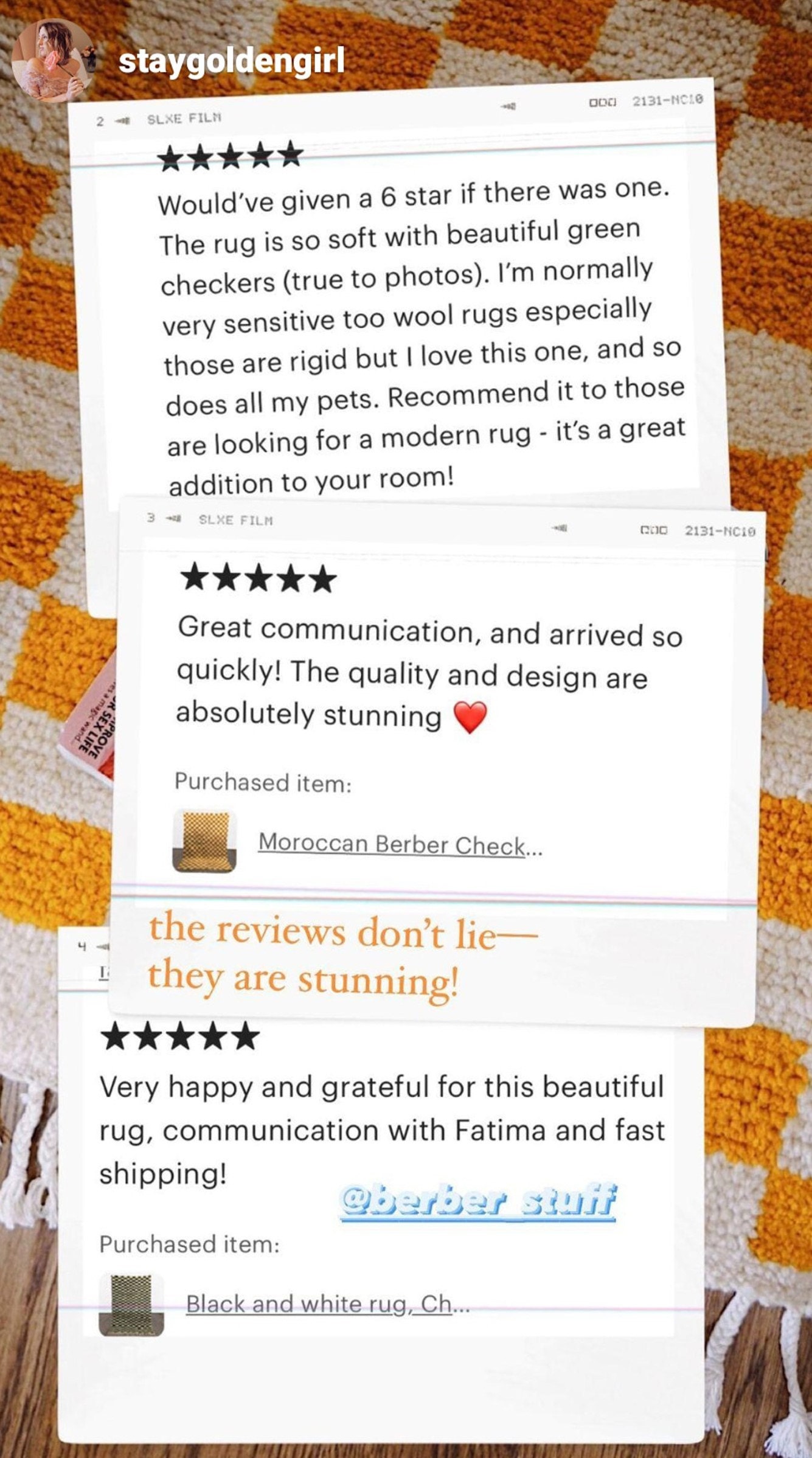 Instagram:  
 If you're enchanted by the beauty of Moroccan Berber rugs and intrigued by our checkered poufs, we invite you to visit our Instagram page @Berber_Stuff. Join our vibrant community of happy customers and get inspired by the stunning photos of our rugs in real homes. Discover firsthand the impeccable quality, exceptional service, and the joy that our customers have experienced. Engage with us, explore our diverse range of designs, and witness the transformative power of Moroccan Berber rugs in countless home decor settings. Don't miss out on the opportunity to become a part of our growing family of satisfied customers. Visit our Instagram page today and immerse yourself in the world of BerberStuff!